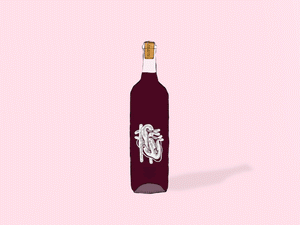 50 : 50 Garnacha / Zinfandel

Box Grove fruit here. Located in the Nagambie Lakes wine region, centred around the lake and billabongs of the Goulburn River. Box Grove is situated on the lands of the Taungurung people of the Kulin Nation, who are the traditional owners and custodians of the land.

Planted on red granite sand soils, with the roots heading deep, through layers of ancient river gravel , looking for the cool deep acquifers under the vineyard.

Picked and fermented seperately. Both were destemmed and spent 2 weeks on skins before being pressed to stainless steel tanks. The Zinfandel adds heaps of berries and jubey cherry with dusty chalk-like tannins. The Garnacha offering white pepper, graphite, pomegranite with richer and fleshier fruit flavours. The blend results in a complex yet fun drink.
A super smashable light slurpy red brimming with electric, slap your face in disbelief, boisterous energy. It's guna put a spring in your step.

Red berry fruit, pomegranate, blood orange and fresh cut dry grass. Soft fluffy tannins and mouth puckering acidity.

11% ABV
6.5 STD Drinks
750ml